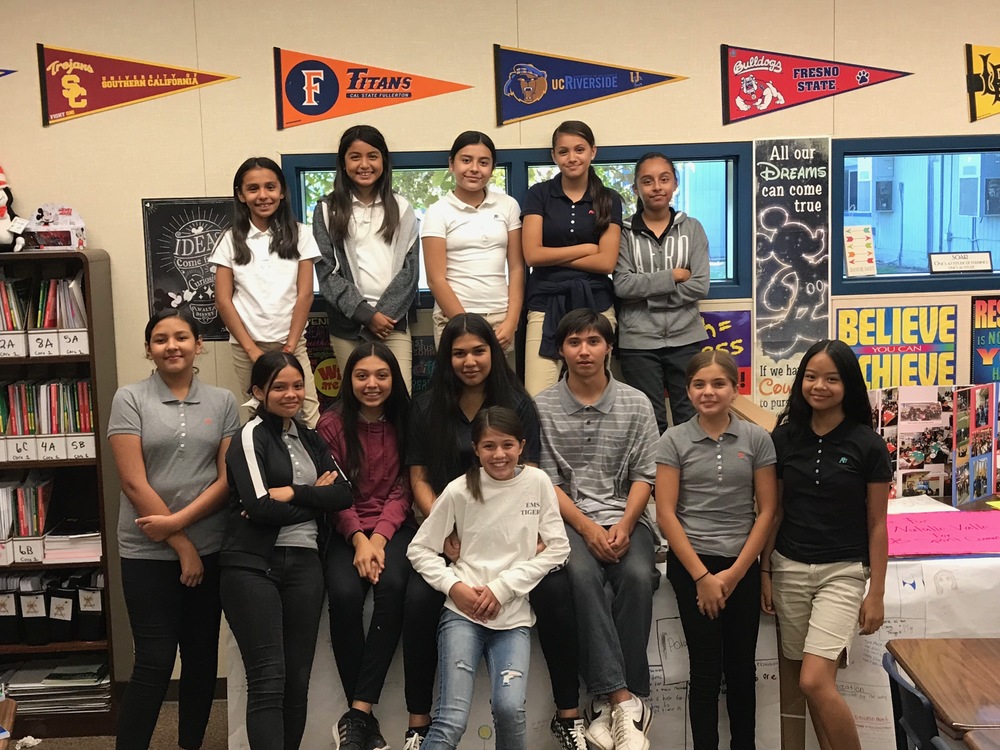 Earlimart Middle School ASB
Blanca Esparza
Tuesday, September 10, 2019
ASB elections at Earlimart Middle School took place on Friday, August 30th and the results are in!
The 2019-2020 Associated Students Body officers are listed below.
President: Alexa Flores
Vice President: Xavier Esparza
Treasurer: Jessi Villarreal
Secretary: Jacqueline Ceja
Activities Commissioner: Bryanna Lara
Publicity Commissioner: Adela Ledezma
Recognition Commissioner: Jodie Dominguez
Spirit Commissioner: Jacqueline Flores
6th Grade Representatives: Stefany Gomez and Emily Flores
7th Grade Representatives: Miranda Nevarrez and Lizbeth Cabrera
8th Grade Representatives: Jacquelyn Delgado and Albert Nunez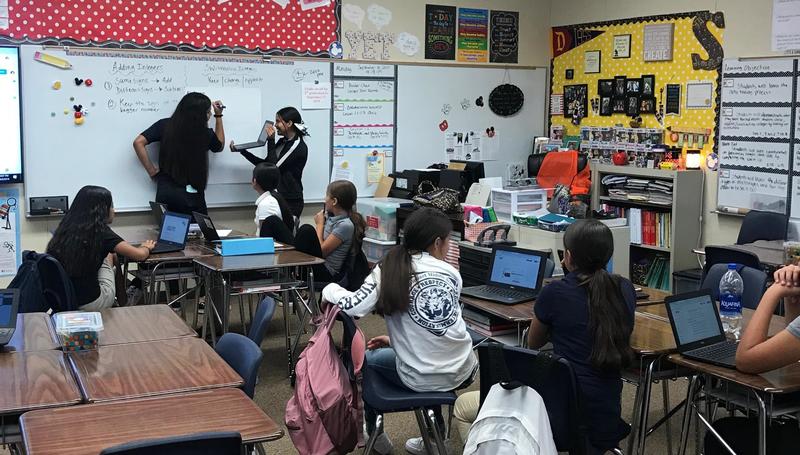 The ASB is hard at work in their first meeting of the 2019-20 school year.